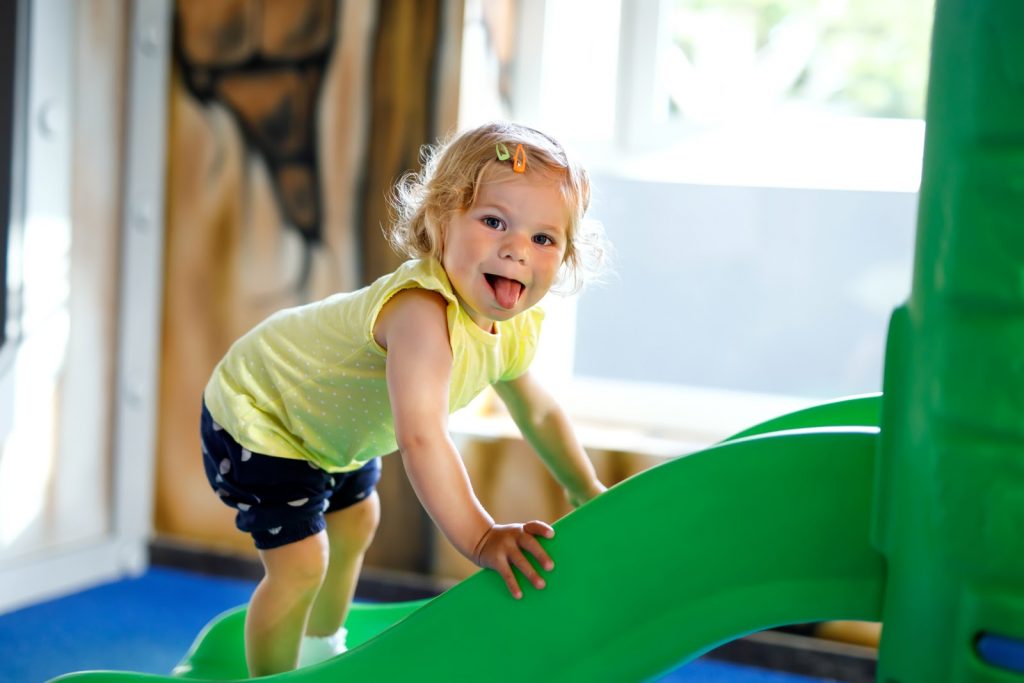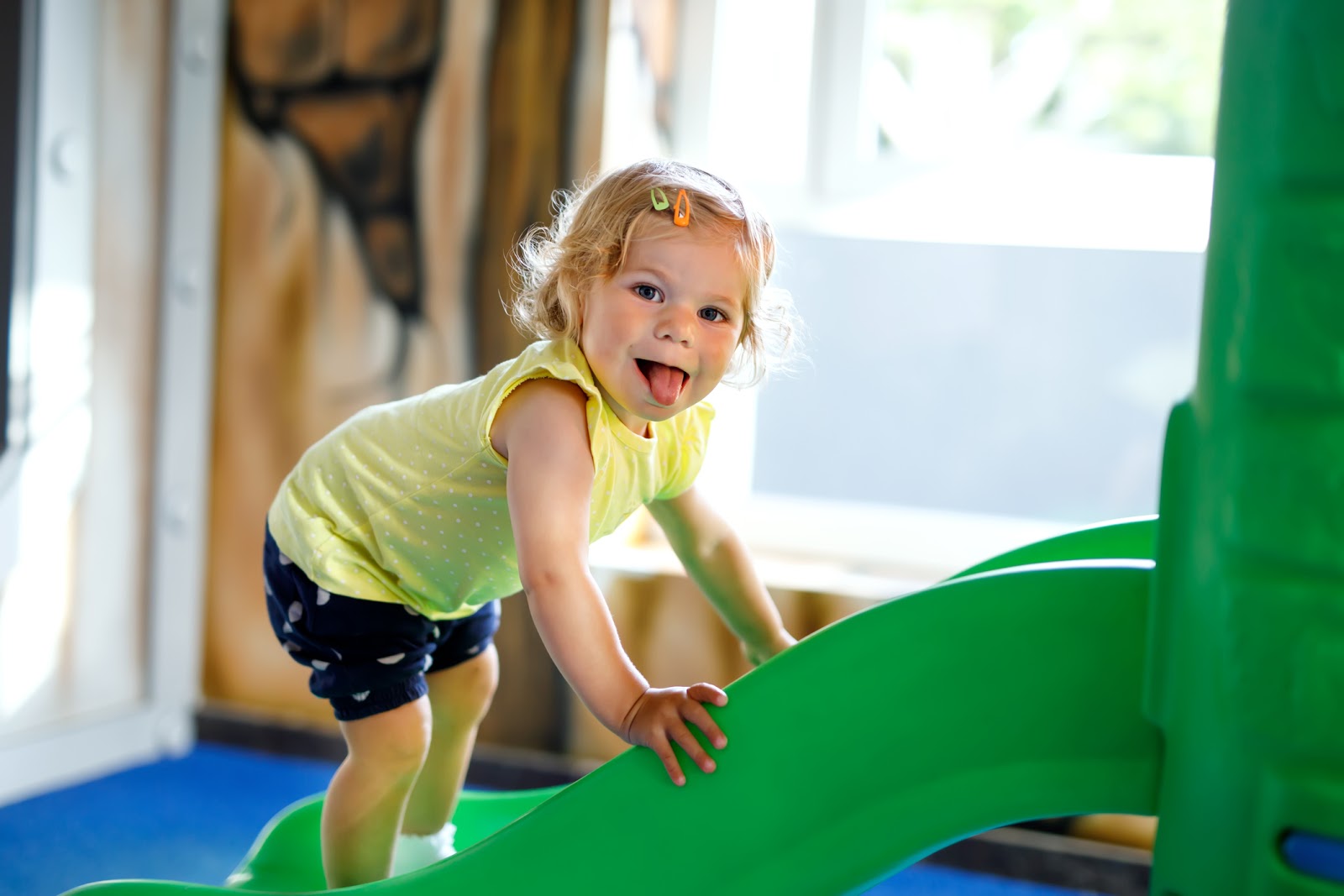 The holidays are typically associated with getting to spend plenty of time with your family and loved ones, but they can also be stressful, especially when it comes to trying to figure out the right gift for your youngsters. What might be a coveted toy one minute can lay abandoned in the playroom corner the next, and toys may require batteries or repairs to work for longer than a day. Plenty of parents are looking to get the best deal for their money, and many wonder what will give their kids the best amount of playtime for the value.
To that, we'd like to suggest: a plastic playground. You can create one for both inside and outside spaces, based on the area you have available. Because the playsystem components are made of plastic, they'll be easy to move around as the need arises, and they're light enough that if kids happen to bump into them or knock them over while playing, they won't get hurt in the process.
There are no batteries, and no limits to the ways kids can enjoy playing on it. It'll be the center of playtime for years to come, but how do you go about putting one together?
What to Include in Home Playsystems
If you have younger children, such as toddlers or kindergarteners, you'll likely be able to find a small plastic slide that can easily fit in the corner of a room. This on its own is enough to keep most kids entertained for hours, but you can really up the ante by adding extra components, especially to an outdoor playground. Climbing walls or swing sets are great for encouraging kids to be active, but they also function as a great place for kids to get together and strengthen friendships.
When you're selecting the plastic playground components, you'll want to consider the ages and preferences of the children who will be using them.
Are your kids young enough that their playground will need to be fairly low to the ground with soft, rounded corners?
Are they old enough to enjoy the thrill-seeking activities of climbing to the top of a structure?
Do they prefer active activities like running and climbing, or do they enjoy creating stories with their toys and their imagination?
Once you've answered these questions, you're ready to start selecting the different pieces that will make up your home playsystem.
Plastic Playground Components to Get You Started
Outdoor Playsytems
Dino-Mite Climber – Outdoor playgrounds typically have more space to, well, play with than indoor play areas, so make the most of it with a fun climber. It doubles as a physical activity and can function as a way to climb to an upper level.
Plastic Slides – Wavy, straight, spiral, or curled: there are so many different styles of slides you can choose from, so make the most of them and pick a slide that your kids will love! You can even request them in different colours and heights, so if your kid is crazy about green, you'll have the perfect surprise waiting for them outside.
Indoor Playsystems
Adventure Table – For an indoor play area for young kids, there's almost nothing better than an Adventure Table. It's easy to move, so it can be put away when playtime ends, but the sculpted table has valleys and ridges that allow them to create an entire world with their own toys. It's easy to clean, and with no assembly required, it takes only seconds to set up.
Toddler Equipment – Designed specifically for toddlers, these smaller slides and riding animals are perfectly suited for a toddler's physical and mental development.
Where to Find Playground Components
SPI Plastics has been creating plastic playground components and playsystems of all shapes and sizes since 1972, and we've done everything from massive outdoor playgrounds to personalized backyard playsystems. Take a look at our online catalogue, and if there's something that looks ideal for what you have in mind, let us know! Together, we'll put together a playsystem that your kids will love.
If you'd like more information on our range of indoor play area equipment, give us a call at (519) 935-2211 or send us a message online.