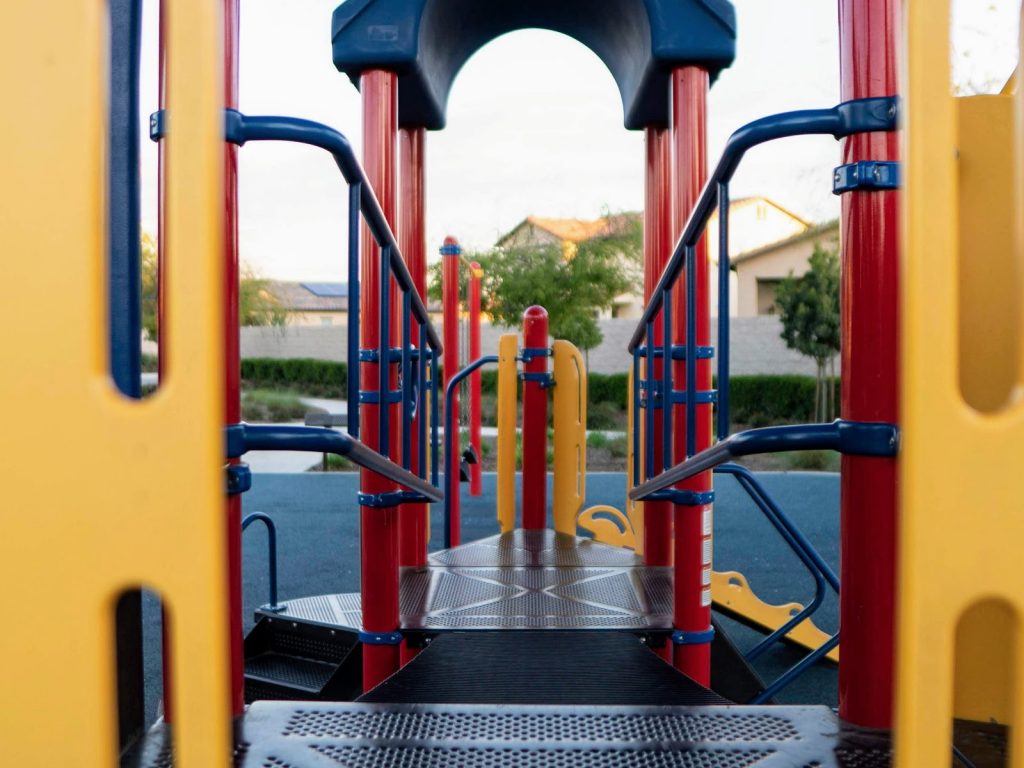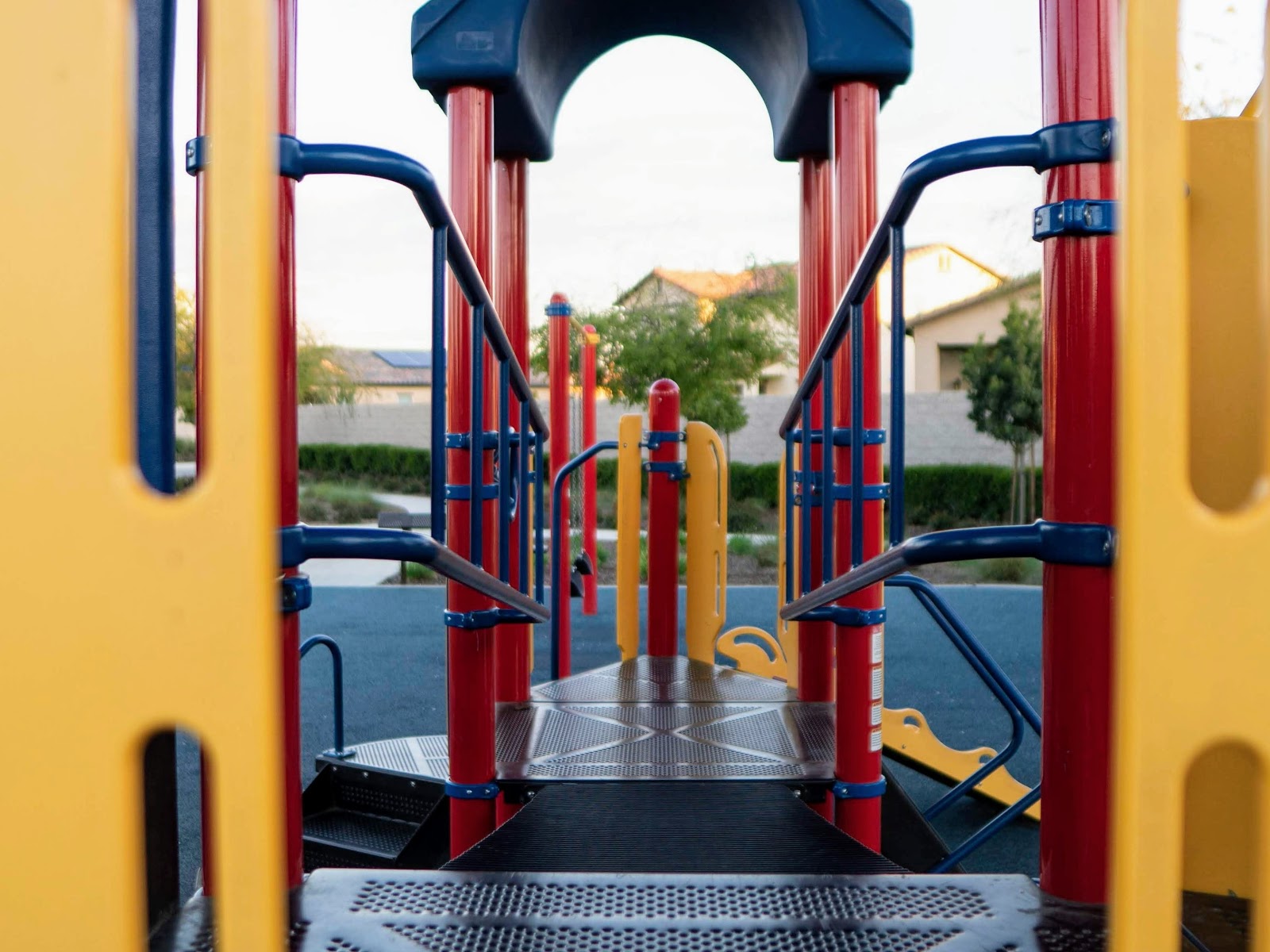 Most people are used to the idea of finding a playground for children in a public park, nestled away on school grounds, or set up as part of a larger activity complex. The purpose of a playground is to provide children with ample space and opportunities to connect with each other, strengthen valuable skills, and function as an open activity that they can enjoy for whatever period of time they have to spend. Traditionally, playgrounds are located in a pleasant, open area that is designed for relaxation and recreation. However, this doesn't have to be the only place where playgrounds are found.
Today, we'd like to suggest several areas that could function as both an effective and innovative setting for your next playground. While they might not be the most traditional, we think you'll agree that they contain plenty of creative potential waiting to be explored.
Plastic Play Components in Waiting Areas or Lobbies
If you have a smaller-than-usual space to work with (or, really, if all you have at your disposal is a corner of the room), then individual, mobile play components might be the answer you've been looking for. Plastic playground items like adventure tables can be easily moved around as necessary, and they're small enough to fit almost anywhere. Items like these, when combined, can create a miniature playground environment where children can happily pass the time.
The beauty of these mini-playgrounds for children is that they can be set up or removed as needed on behalf of the business. If space is needed for a display or an event, the playground can simply be put away until the event concludes. It's not permanent, which means the business doesn't have to commit to giving up that floor space. It's a versatile solution that provides plenty of room for children to play and explore without demanding a permanent structure.
Indoor Playgrounds at the Supermarket or Grocery Store
Indoor spaces can be challenging to build in, but with a bit of planning, they can be genuinely unforgettable to visit. Indoor playground equipment is usually designed to be constructed in a tower or grid layout, which means it can be built taller to maximize the available space. This makes it especially suitable for indoor locations like a supermarket or grocery store, which typically have an abundance of vertical space. Naturally, a playground for children wouldn't be suitable for every shopping location, but for those areas with a high volume of young families, it could provide a useful solution to a common problem.
Instead of parents needing to try and maintain peace throughout the duration of the shopping trip, the children would instead have a dedicated area where they could play and expend their energy either before or after the main shopping errand. This could be especially suitable in locations where there is already a dedicated food court or takeaway counter, as children could play after their meal while the rest of the family relaxes.
Integrative Play at the Beach or Lake
An outdoor playground for children allows them to soak in the sun, fresh air, and the natural beauty of their surroundings. Now imagine that same setting, but on the beach.
Building a playground for children on or near the beach does present some unique logistical challenges. You would first need to ensure that there would be stable enough ground for a permanent installation, as well as enough shade nearby for hot youngsters to safely cool off from the sun. You would also need to consider the materials of the playground, as plastic playground components can reach high temperatures without adequate shade.
However, if you can overcome these logistical challenges, you can create a place where children can climb, play, and explore in the sand and with the constant opportunity to cool off in the nearby water. Instead of just a regular playground, you'll have created a low-tech water park (consider the fun of a spiral slide that ends just above the water's surface!) that children will clamor to visit again and again.
Plastic Playground Components from SPI
When it comes to creating a memorable playground, we believe that your best asset is your imagination. However, for all the other plastic playground components, there's SPI Plastics. We've been helping create playgrounds for children since 1972 and with our own on-site rotational molding facility, we don't just offer stock options. We make it possible for you to design and produce your own, one-of-a-kind playground equipment.
For more information on our plastic playground components, or to discuss a customized project, give us a call at 1-800-269-6533 or send us a message online.