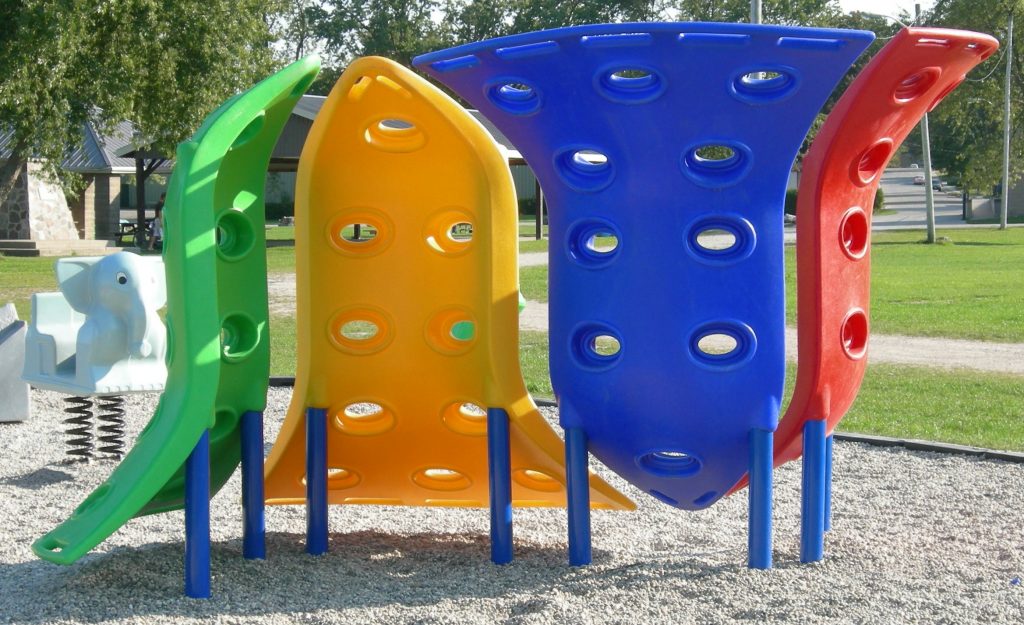 A custom playground should stand out in your community and be a hub of activity. It should be a place where children can have fun outdoors, expend their endless amounts of energy and maybe even meet new friends!
There are many great reasons to want a custom playground such as uniqueness and functionality and opting for a custom design gives you an endless amount of choices. You can customize it for safety or choose a themed playground that will fuel any child's imagination.
Benefits of creating a custom playground:
Offers an Outlet for Emotions
Children can enjoy the emotional benefits of having a neighborhood playground that they can use regularly. Children can experience a series of emotions that they are still learning to adjust and positive play provides an effective way for children to handle their feelings and improve their mental health.
Research shows that active play can help decrease behavioral complications in young children. Playing on a custom playground offers a way to release energy and stress and helps children feel a little more relaxed when they leave. Physical activity alone can promote emotional well-being, but the feelings and emotions children experience on the playground are equally beneficial.
Promotes Creativity
Children are naturally imaginative and need to be encouraged to rely on this quality to be strong and healthy as they grow. Custom playgrounds deliver the perfect place for children to be creative and expand their imagination. One way they can do this is through imaginary play, also known as pretend play, in which children create stories with themselves or others. Custom playgrounds are great for this creative play.
Slides and swings can also help children use their imaginations. They might imagine themselves as flying superheroes or animals. Creativity is a healthy quality for all of us and an essential part of our childhood and a custom playground can help encourage this creativity.
It gives self-esteem and confidence to children
Depending on their age or ability, it can be difficult for children to climb a playground ladder or swing from different areas. But when kids play and expand their physical abilities, they gain a sense of self-confidence and self-esteem because they challenge themselves and their abilities. Whether playing alone or in a group, a custom playground can provide children with the self-esteem to interact with others or the confidence to play alone.
Add Value to Your Space
Whether you're planning to create a custom playground at a park, a church, or a school, choosing a custom design can add a lot of value. to your space. Areas with custom toys will attract plenty of new people and can increase the value of the property but the value isn't limited to dollars and cents. It also increases the value of the area by having an attractive new play area! Families tend to select establishments that offer the most modern facilities and a custom playground can attract a wide variety of people.
Ensure 100% Satisfaction
Finally, a custom playground guarantees 100% satisfaction. It's not just about choosing a design and letting the playground supplier do the rest. You can customize layout, safety, colours, and equipment. There is no other park like yours! You can provide your community with a secure, safe, and fun environment with an exceptional user experience.
Start Creating a Custom Playground Design Today
If your park, school, or place of worship needs custom playground design, SPI's outdoor playground components will make your vision comes true. Our team can make unique structures to suit your requirements and budget. You can confidently buy durable playsets that provide a lot of fun for your kids.
Contact us today for more details and information about a designing custom playground.