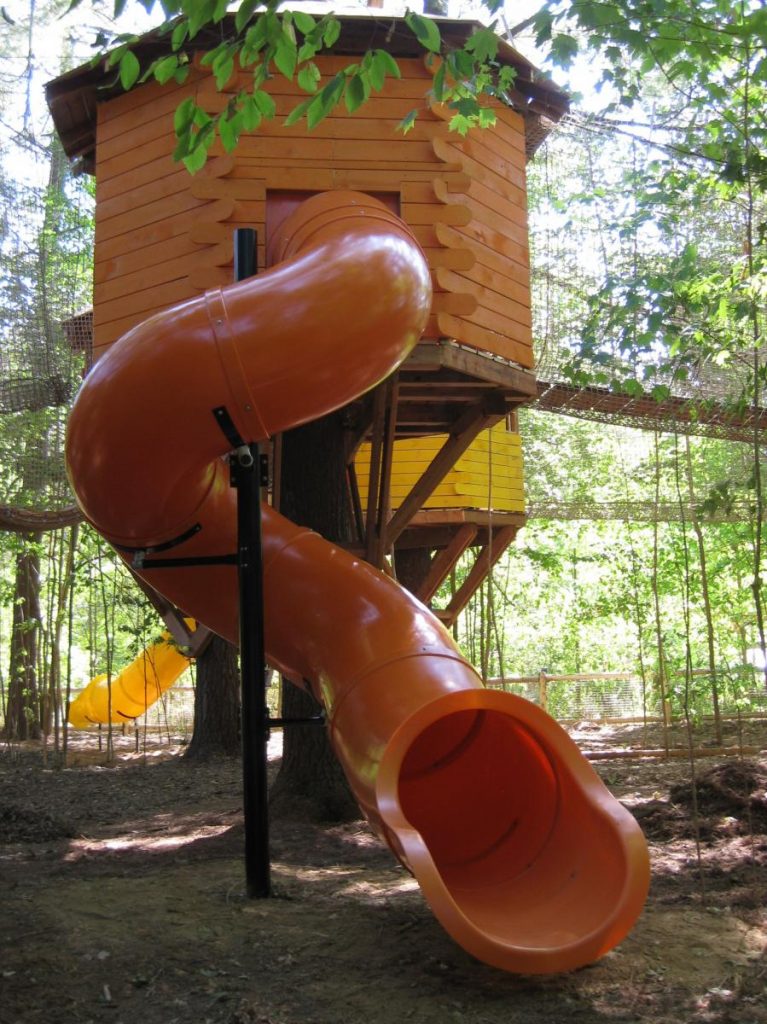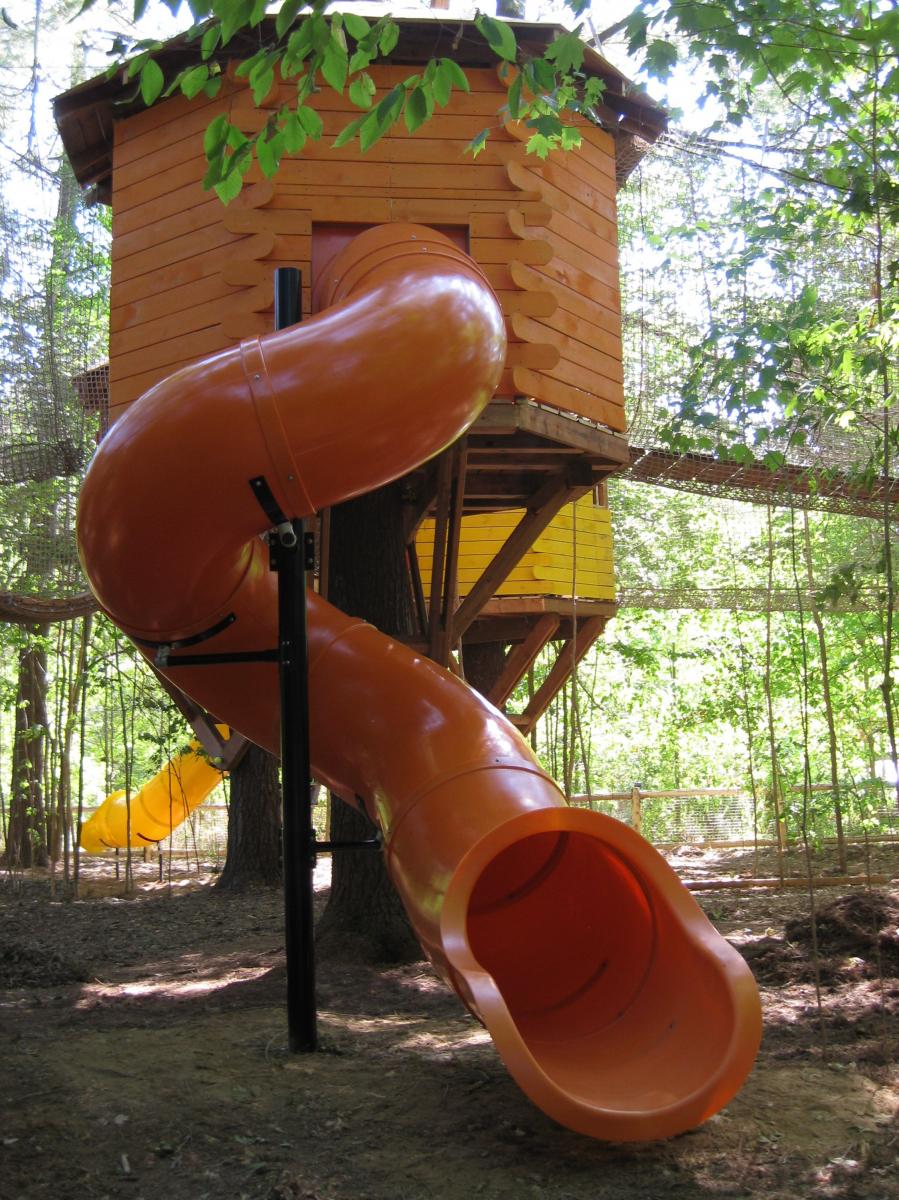 Playgrounds provide a unique role for children and planners alike. They offer a safe area for children to explore and grow, but they're also an exercise in space utility. How can you fit the maximum number of engaging activities in a single space, and will children be able to use them year-round or not? The star attraction of many playgrounds is the slide, and this is also the component that can have a huge impact on the overall playability of the space.
Open slides are great for large spaces, but if you're working within smaller boundaries, or if your playground is in an area that gets several different types of weather, you can't beat the flexibility of a tube slide. Today, we're going to explore what they are, why they're (in our opinion) vastly underrated, and how to tell if a tube slide is the right fit for your playground.
What is a Tube Slide?
A tube slide, as the name suggests, is a slide composed of a large tube. They are made of brightly coloured plastic. Their versatility and appeal mean that they're well-suited for both indoor and outdoor use. As tube slides are constructed from several different segments, they can be designed in almost any shape or configuration desirable.
How Tube Slides Extend Playtime
Open slides are great for many reasons, like letting parents keep a closer eye on their children and allowing children to enjoy the natural scenery as they slide. However, they do have their drawbacks, which is where the tube slide pulls ahead. Outdoor playgrounds are subject to daily weather conditions, and open slides are prone to both overheating and getting soaked in rainwater or covered in snow.
Conversely, tube slides offer an extra element of protection. The overhead covering means that sunlight, rather than be absorbed directly onto the seat of the slide, heats the top instead, making the slide itself less likely to reach dangerous levels of heat. The cover also means that in light rain or snow, children don't necessarily have to abandon the slide as a source of fun. Tube slides can additionally serve as a multi-purpose component to your playground. As a slide, they stand alone, but they can also be linked into crawl systems, both indoors and outdoors.
Is a Tube Slide Right for Your Playground?
When considering what kind of slide would be best for your playground, it's best to consider all the environmental factors that might affect the equipment over time. Here are some questions to help you determine whether or not a tube slide would be a good fit for your indoor or outdoor playground.
Is your playground in a shaded area, or does it receive direct sunlight for a good portion of the year?
Do you have the footprint available for a stretched-out open slide, or would a spiral tube slide be more space-efficient?
Will the children visiting your playground be in an age group that could benefit from the extra protection provided by a tube slide?
Does the slide need to connect into an existing crawl system, or will it connect to a single platform?
Indoor and Outdoor Tube Slides from SPI Plastics
At SPI Slides, we've helped create indoor and outdoor playgrounds in over 40 different countries around the world. We provide open and tube slides, and if you have a unique idea for a tube slide, our design team can make it a reality. No matter whether you're looking for a slide that fits into an indoor crawl system or a slide that proudly stands alone on an outdoor space, we're ready to help you find the right fit for your playground.
If you'd like more information about our tube slides or other playground equipment, call our office at (519) 935-2211. You can also contact us online.