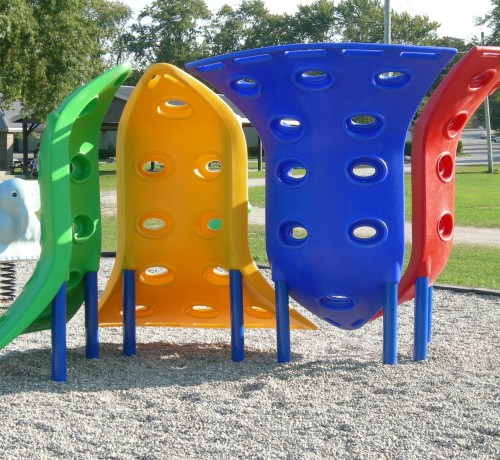 The Cliff Hanger Climber simulates the challenge of over hanging cliff
What a great work out for older children who have the strength and dexterity to conquer the challenge
The opposite side provides easy access for younger children to make a quick climb to the top
The over hang also provides a great hand over hand upper body strength challenge
Use one or many to create original and interesting climbing walls
Add your own steel ladders, climbers, etc. between units to create amazing futuristic structures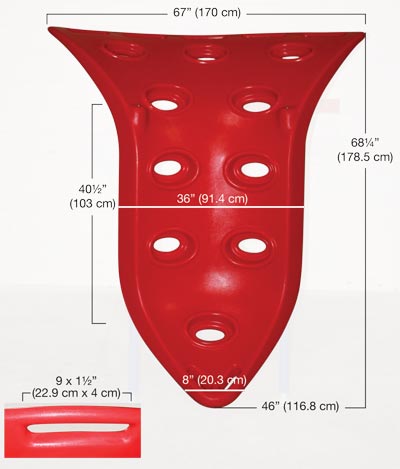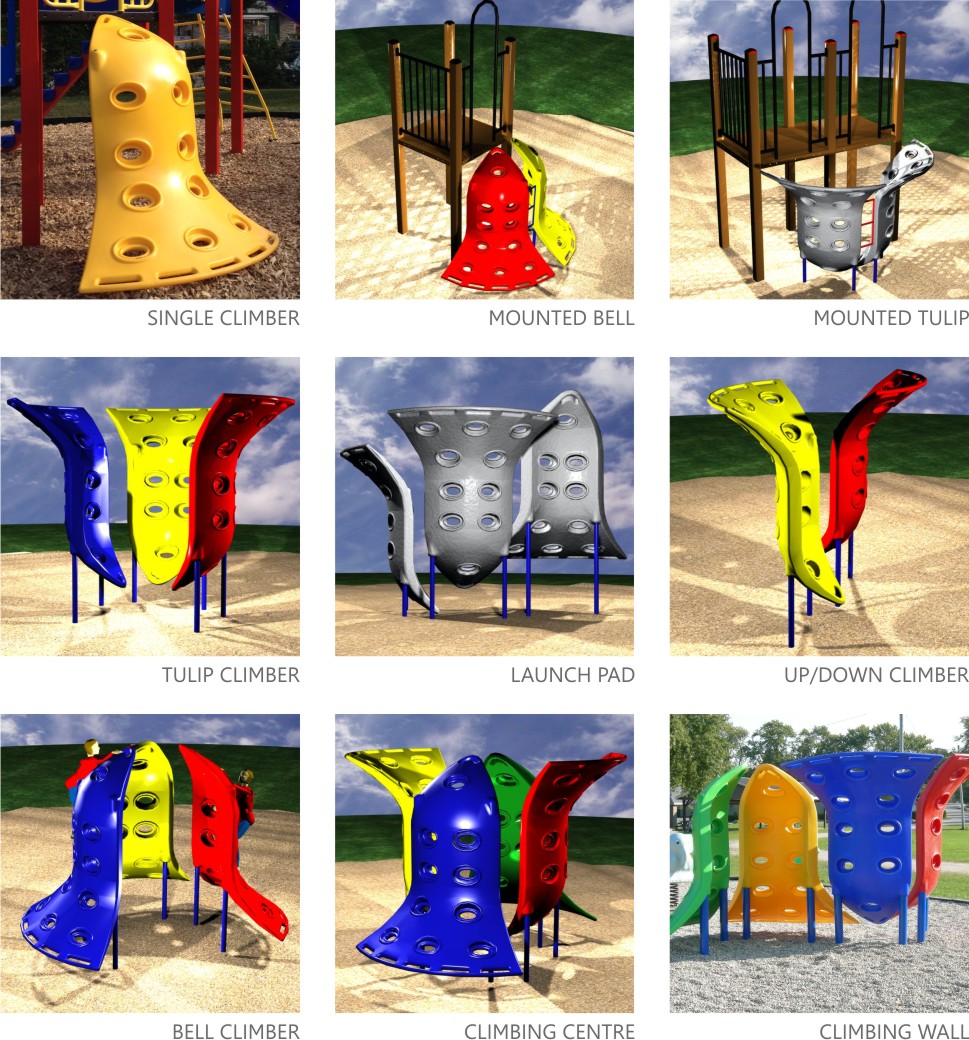 Mounting
Use 3½" (9 cm) or smaller diameter pipes inside or
Bracket to outside vertical mounting area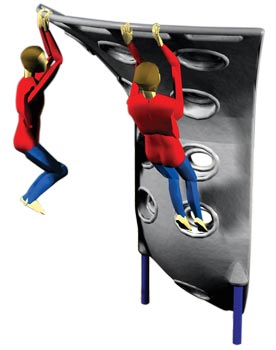 When mounted vertically the Cliff Hanger does not create a standing surface (greater than 30° angle or decline)
Tested with 500 lbs. (226.8 kg) hanging from the over hanging cliff
Futuristic shape and design
There are many configurations you can make using the Cliff Hanger.  These are just ideas to get your creative juices flowing.
Description
Part #
Dimensions
Weight
Cliff Hanger
CLIFFHANGER
67" widest point 8" smallest point x 68.25" l
(170 cm x 20 cm x 173.5 cm)
100 lbs (45.4 kg)
For pricing information please contact our sales team.
1-800-269-6533