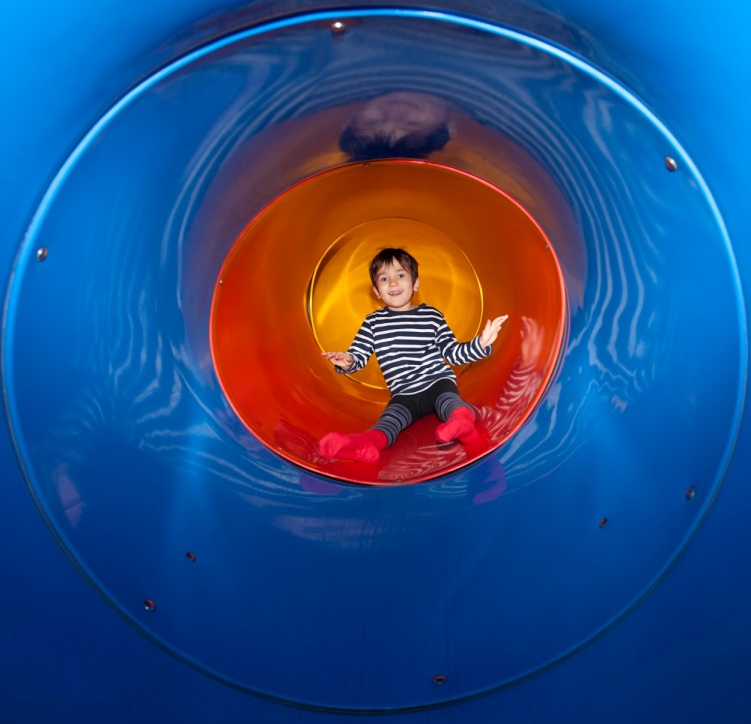 SPI playsystems are guaranteed to brighten up anyone's day, and the durable construction of our systems not only provides peace of mind knowing your product is safe, but also ensures a long equipment life. With that said, in order to keep the good times going there is some work to be done periodically to ensure users of these play systems stay safe and healthy. Luckily, SPI has put together some important tips to consider when cleaning your SPI playsystem.
This quick guide will offer some tips for our two interior play styles; KidsCube™ and our Grid Style systems. Eliminating sources of danger can be achieved by taking these tips into consideration when preparing to maintain your equipment. To see all of our tips, as well as a rough schedule of how frequently and when these steps should be taken, see here.
KidsCube™
Use Armor All® on the exterior of the unit to keep the plastic looking shiny and new.
Clean the interior and exterior using a soft damp cloth.
Window panels should only be cleaned with Windex® and a soft cloth.
Wipe exterior plastic clean with soft damp cloth.
Vacuum and/or sweep flooring.
Remove dirt, litter, or food debris.
Refer to our cleaning manual for detailed daily, weekly and monthly cleaning and maintenance recommendations.
Grid Style Systems
Vacuum and/or sweep flooring.
Check post foam for any tears and missing zip ties (replace any that are missing).
Wipe/vacuum PVC coated mesh pieces.
Vinyl components should be cleaned with Windex®. These can include foam shapes, floor pads and post covers.
Tears that occur in vinyl should be repaired accordingly.
Clean interior and exterior of the play system and activities with a soft damp cloth.
We encourage users to restrict themselves to the use of Windex only for cleaning the Lexan window panels and domes. It is also important to use Armor All on exterior plastic only.
Playsystems, especially indoor ones, can gain a reputation for their lack of sanitation. While they can fall victim to this stigma, proper maintenance and cleaning procedures will keep your system clean and looking like new.
In the event that an issue does occur with your system that falls outside of maintenance, SPI provides a 10 year warranty on polyethylene components. To learn more about this, click here.
If you or your business is considering installing an interior or exterior playsystem and don't know where to start, the sales team at SPI is ready and willing to help you design a system that fits your needs and budget. Contact us today to learn more!