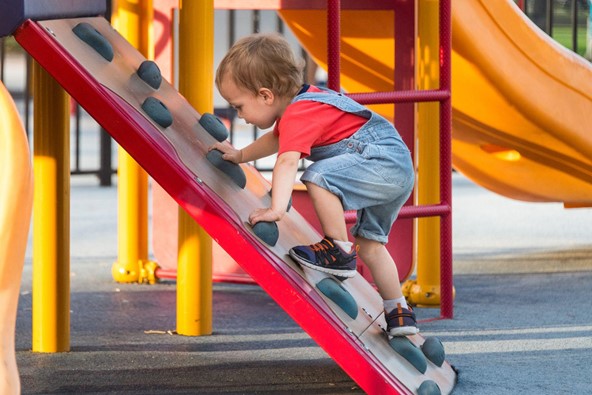 Playground sets are built to last, made to withstand the rough and tumble nature of children on a daily basis. There are some characteristics that playground sets should possess to make a lasting and functional play area for your children.
When building a playground, it's important to think about what playground components are; this is because playgrounds make wonderful educational toys, and most sets come with at least a plastic swing and a small slide. However, many of today's high-quality plastic playground components also include small plastic slides that develop balance, motor skills, coordination and stability—making it essential to find the right playground components for your growing children. Let's go through some playground components and what they bring to the table.
Different Playground Components
There are lots of other playground equipment features you can choose from when buying commercial playground components. Look out for durability, ease of use and safety when purchasing playground equipment, as well as how it will benefit your children.
Plastic Climbing Structure
Plastic climbing structures enhance the look of your play area and provide hands-on exercise for your kids. There are various types of plastic playground climbers available in the market. Some of them are equipped with a handlebar to make it easier for little hands to hold on to. Climbing structures are great for coordination and developing balance.
Slides
When it comes to slide types, you have plenty of choices. You can either add new slide types or modify existing ones. Slides come in different shapes and sizes – you can choose between mini swings, giant slides, bowls with walls, round holes and rectangle slides. Slides, just like climbing structures, are great for developing children's balance and motor skills and stability.
Activity Panels
Playground activity panels are a great source of social interaction and sensory stimulation for young children of all ages. With a wide variety of games ranging from artistic and physical to social and cognitive, each activity on a playground panel gives children a fun, engaging way to learn with others.
Park Benches
Park benches provide an ideal place to hang out as a kid. Plastic park benches can be purchased in bright colours such as blue and green so that they can blend easily with the surroundings of your playground. They are easy to clean and disinfect. Plastic playground components make ideal park furniture because they can be assembled and disassembled with ease.
As a result, they provide a place for your child to take a rest after playing or even be able to have a drink or some food. Allowing them to re-energize and get back to playing on the playground.
Besides making your kids happy, playing in parks or playgrounds can help you improve your physical fitness. To get the best results, you should buy only quality plastic playground components.
SPI Plastics can help you design and create your very own custom playground with the very best playground components. Get in touch with us today.