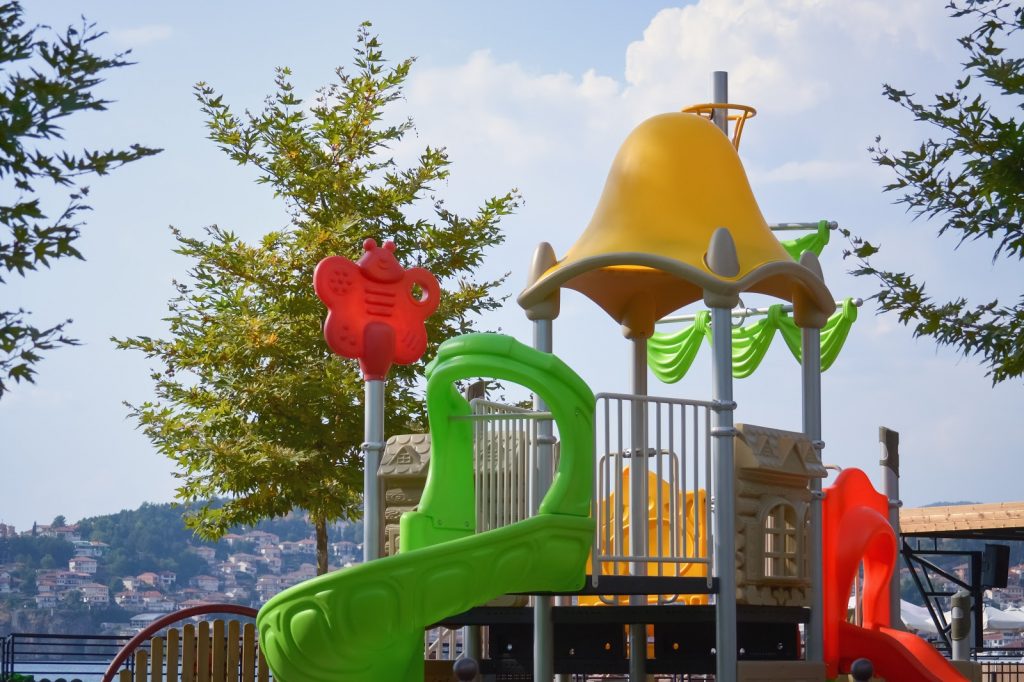 In a perfect world, you'd have as much space as you wanted for an outdoor playground. There'd be room for a splash pad, a sandbox, a swing set, and a multi-tiered climber wonderland. However, the real world rarely works as nicely as we'd like, and so sometimes, you find yourself tasked with creating an outdoor playground in a tiny space. What should you place there to get the most entertainment value for your money, and how can you make it enjoyable for children of multiple ages?
There are three core components of any playground that can provide an engaging, entertaining experience even if they're the only items present. Read on to find out how to make the most of your space with a few carefully chosen plastic play components.
Riding Animals or Log Roller: Individual Play
Playgrounds are one of the main places where children develop their social skills, but it's also where they develop individual coordination, confidence, and creativity. The playground will already be shared, so it's important to include at least one component where children can play on their own if they so wish.
Riding Animals
Brightly coloured, durable plastic riding animals are designed for imaginative adventure and built to last. You can install several in a relatively small portion of space, and they're easy to care for. Plus, you can select specific types and colours of animals to match the theme of the rest of your playground.
Log Roller
To get small feet moving and coordination going, you can't do better than a log roller. This is a fun activity that children can enjoy either on their own or with a friend, and it adds a challenging (but safe) component to your playground.
Plastic Climbers: A Challenge and A Path
Plastic climbers aren't just a creative and fun way to develop muscle strength and coordination. They can pull double-duty by providing a way up to a higher platform. If you've only got enough space for a single tower or platform, make the most of your play area by transforming one of the access points into a fun climbing challenge. They're fun for multiple ages, and, as with the riding animals, come in a wide variety of styles and colours.
Plastic Slides: The Crowning Attraction
Every playground needs a center point or a main attraction. For some, it's a swing set. For others, it's a slide, and if you're working in a constrained space, there's almost nothing that's as versatile and customizable. Plastic slides (especially those of the tube slide variety) can be designed in almost any shape or colour. This means that you can create a vertical, spiraling slide within a fairly small square of space. Slides can be small or tall, to match the expected age range of the children who will be visiting, and they can be straight, wavy, curved, or a mixture of all three.
In a small space, your slide will be the piece of equipment that likely gets used the most. If you really want to allow for maximum play, consider a triple-rail slide. These are formed with two separate bedways, which means that two children can safely slide down at the same time.
Putting Your Playground Together
As you consider different pieces of plastic equipment, make sure you take the available space and proposed groundcover into consideration. Think about how the playground components will work together and complement each other, and make sure that each provides a unique opportunity for play.
You'll be surprised at just how much creativity and fun can be packed into a small outdoor playground. If you're not sure where to start, SPI Plastics can help. For more information on our outdoor playground equipment (including plastic slides, climbers, and tube slides), give us a call at (519) 935-2211. You can also send us a message online.