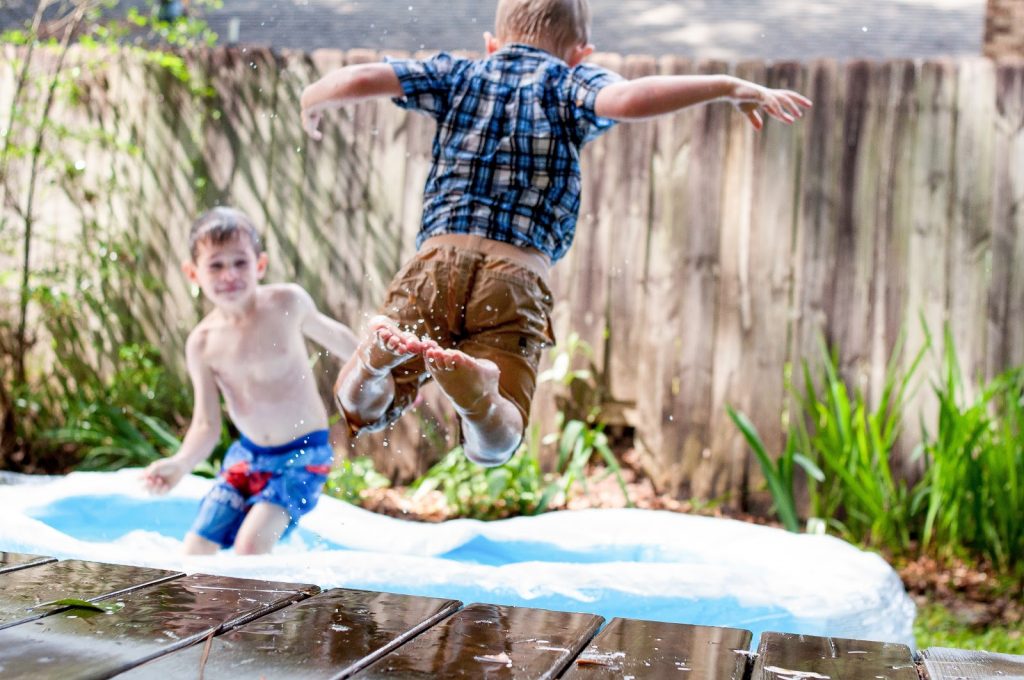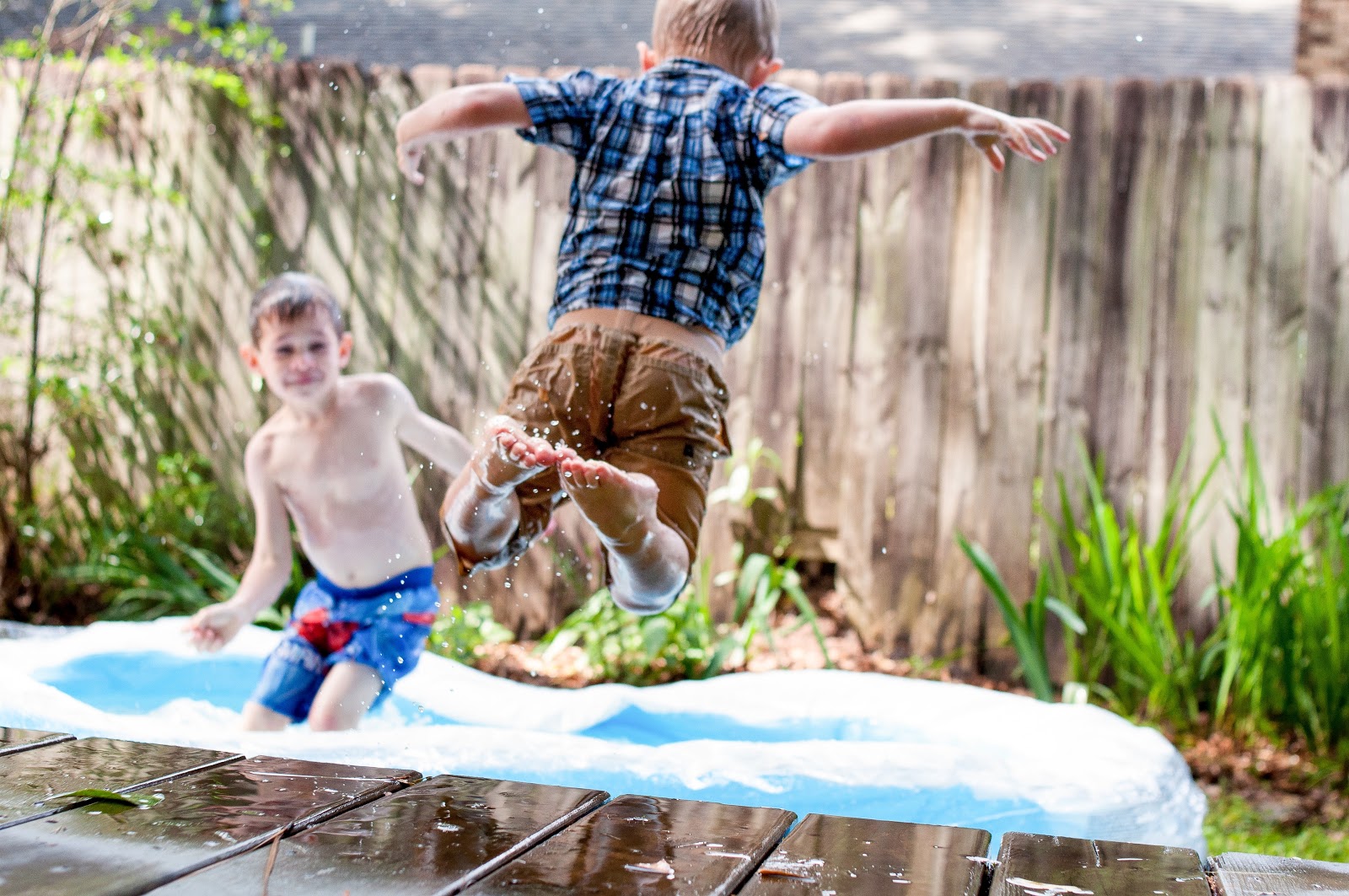 Playgrounds are an intrinsic part of childhood for most of us. From afternoons spent on the swings to exhilarating rides down a plastic slide, the playground is tied in with many pleasant memories of childhood. However, sometimes, it's not always practical to get to your local playground. When that happens, what's a kid to do?
No matter what element of a playground gets your kid excited – whether it's the physicality of the plastic climbers, the thrill of a splash pad, or the imaginative journey of playing make-believe – there's a way to bring that magic right to your own backyard. Read on for ideas on how to give your kids the playground experience, right at home.
For Kids Who Love Splash Pads
Especially in the summer months, there's plenty of praise to be said for splash pads. Unfortunately, these areas are typically limited to playgrounds with more funding (and a good plumbing setup), which means they can be hard to find. The good news is that creating the fun of a splash pad in your own backyard is surprisingly easy!
An inflatable kiddie pool is relatively affordable and easy to set up, but you can find plenty of fun with just buckets of water or water balloons, too. If it's the intermittent water sprays that they love, set up a sprinkler and break out some water-safe toys, like an inflatable beach ball or a frisbee, that they can play with while running around in the droplets.
For Kids Who Love Playground Climbers
If your kids can't get enough of climbing, you may not have to go to an outdoor playground for them to experience the thrill and challenge of conquering a wall. In fact, you can probably make one right in your own backyard!
For younger children, your climbing wall could be as simple as leaning two pallet boards against each other (similar to the triangular structure of a ladder), securing them, and attaching handholds to the exterior of the boards. Older children will likely need a bit more of a challenge. You can transform your fence or the side of your garage into a bona fide climbing wall with little more than some plywood, some 2'x4's, and some rock-climbing handholds.
For Kids Who Love Storytelling
Do your children love the playground because of the environment it creates? The ability to imagine either a pirate ship or a castle to be conquered? Allow them to create their own play space in your backyard!
If you don't want to create permanent structures, it's time to break out some cardboard boxes. The boxes can be cut or bent into pretty well any shape children desire, and when playtime is done, they can be recycled. Leave them as plain boxes for free-form, constantly changing play, or turn half of the day into a crafting extravaganza where you and your child work together to create a play structure.
Plus, since you'll be right at home, your child can supplement their outdoor playtime with costumes and props. From there, sit back, relax, and watch their creativity bloom (you may even be invited to join in the story)!
For Kids Who Love Sandboxes
There's always one child who will happily ignore the tallest, coolest-looking slide in favour of the humble sandbox. When it's time to go home, this is the child who packs their pockets full of sand for the car ride. Sandboxes are great fun to play in at an outdoor playground, but if you can't get to one, there's a way to bring that magic home (without all the car mess).
Find an old bookshelf that can be donated to the cause (you may even be able to find one for free in your online community listings). Lie the bookshelf on its back, so the shelving/storage side is facing up, and use one of the shelves to create a large space on one end and a smaller space on the other. Screw the shelf in place, and reinforce the structure of the bookshelf with more screws. If you'd like to decorate it, this is where kids can let their creativity shine.
Place the bookshelf where you'd like it in your backyard. Fill the larger space with sand, and save the smaller space for toy storage. Ta-dah! Your very own, personal sandbox is ready for playtime.
Hopefully, this article leaves you with some great ideas as to how to turn your backyard into a personalized playground. Remember: the only limit to what you (and your child) can create is your imagination!
For more information about SPI's outdoor playground equipment, including plastic playground climbers and portable adventure tables, contact us online or give us a call at (519) 935-2211.