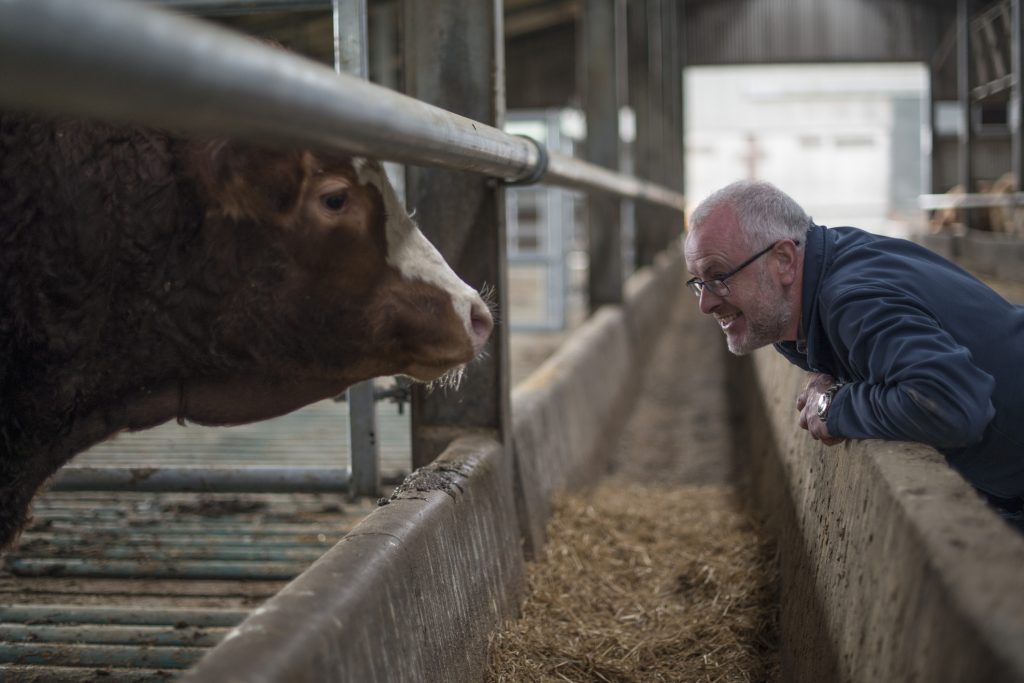 Anyone with livestock knows that work is never cancelled, despite the weather outside. In fact certain weather can create even more work when it comes to managing livestock. As the warm summer months come to an end for another year many farmers will be starting to think about winter preparation.
Weather
One of the biggest challenges of livestock management is weather prediction. Having an idea of upcoming forecasts allows for farmers to better prepare their livestock for what lies ahead. Specifically, temperature fluctuations are a major point of focus for farmers due to the stress that temperature change can inflict on livestock. Adding wind and moisture into the mix only worsens things, so having an understanding of upcoming conditions is vital to minimizing the stress put onto livestock.
Feeding & Nutrition
One of the main things impacted by cooler weather includes the nutritional needs of livestock. This of course varies depending on the specific animal being cared for, but is a seriously major factor for farmers managing livestock. Generally speaking, once temperatures go below freezing, animal energy needs increase at a quicker pace. Moisture and wind can also influence energy needs, so making sure drafts are removed is critical, as well as ensuring that living areas are not too cold.
During the winter months roughage is not as readily available. This is another reason livestock farmers rely heavily on weather predictions, as it allows for better preparation for food storage during the months when feed can be produced for livestock.
The way in which livestock are fed during the winter months is something that can also change at the discretion of livestock managers. Sometimes it is preferred to feed livestock daily by hand since it is easier to monitor animal health. This method however is extremely labour intensive and bail feeding can be favored due to its higher efficiency, even though animal health is more likely to be overlooked.
Watering
Watering is a concern for many livestock managers that live in cold climates where temperatures go below freezing. One of the most popular solutions here is to use waterers that physically move water to prevent it from freezing. In addition to coming with 10 year limited warranties, SPI waterers are made in both electric and energy-free variants that ensure water supplies are accessible and reliable year-round.
We're Here To Help
Since 1972 SPI Plastics has been providing world class rotational molding services and plastic products, with expertise to help clients fulfill various different needs. Contact us today to learn more about how our products and services can help your farm this winter season.