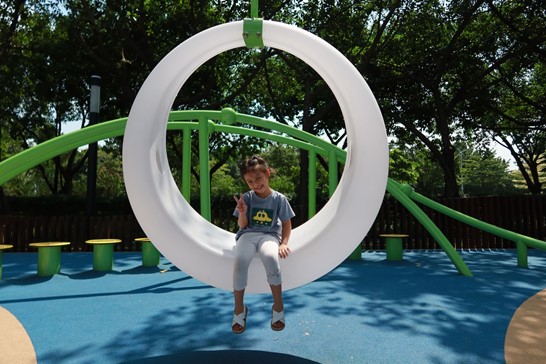 Anyone can buy a few playground components, stick them in the ground, and call it a playsystem. But those aren't the ones that websites write about, or that children beg their parents to visit. Those playgrounds, the ones that see new and repeat visitors year after year, offer something special to their guests.
The playgrounds that provide jaw-dropping photos and unforgettable childhood memories are the ones that have gone above and beyond regular construction to create something unique. More often than not, custom molding is the secret to their success – and today, we're going to introduce you to the process, and how to easily choose the playground components that will have the biggest impact on your guests.
What is Custom Molding?
Custom molding is the process of designing and creating a molded piece or playsystem from scratch. Starting with no more than an idea and a 3D model, custom molding makes it possible to create an entirely one-of-a-kind playsystem or playground component.
At SPI Plastics, our custom molding works through a process called rotational molding. In rotational molding, a hollow mold is created, and melted plastic is spun throughout the inside for uniform wall thickness and a seamless finish. This means that the finished product not only looks good, but is uniquely sturdy with no weak spots, making it ideal for structures that must hold weight.
How to Decide What to Make
If you have the means, a completely custom-molded playground is an instantaneous showstopper. However, most folks who are designing a playsystem do so with a finite budget, which means that you need to be judicious about which playground components would be best to customize. Fortunately, there are a few universal playground items that always work to provide ample playability in return for your investment.
Slides – Slides are easily one of the most iconic playground components, and arguably the one that children flock first to see. Custom molding your own playsystems means that you can create a slide in literally any shape or configuration you want, with whatever decorations best fit the theme and design of your playground.
Climbers – From standalone climbers to platform transitions, there's no limit to the variety of designs that a custom-molded climber can be given. Embellish the climbing grasps with themed decor, or create a uniquely-shaped climber that can only be found in your playground. Either way, your young visitors will love it, and they'll keep coming back to play.
Activity Panels – Activity panels provide a moment's physical rest while still stimulating a child's imagination and problem-solving skills. Get creative with custom molding and design activity panels specifically for your playsystem. Got a jungle theme going? Get an activity panel with sliding puzzle pieces that display an elephant when put together. Is your playground more of an homage to the history of the city or province? Add a boat's steering wheel or a find-the-hidden-object puzzle.
How the Design Process Works
Every great project begins with a great design. If you have one, our technical design professionals will begin developing a mold based on your specifications. If you don't yet have a solidified design, not to worry – SPI's in-house rotational molding design crew will work with you to develop a 3D image via Computer Aided Design (CAD). Using this design as a template, we will create a rotational mold for your product, produce a prototype for your review, and then, upon your approval, begin production of your custom molding project.
Choosing a Custom Molding Provider
Since 1972, SPI Plastics has been one of Canada's leading providers of custom molding projects and plastic playground components. With projects and clients in 40 different countries around the world, we're known for our prompt service and hometown style of customer care. When you choose SPI for your custom molding project, you're choosing a team who will work with you from the very beginning. The playsystem you create will form part of someone's most treasured memories – we're here to help you make them unforgettable.
If you'd like to learn more about custom molding and how SPI can help you create your own unique playsystem components, call us today at 1-800-269-6533 or contact us online.