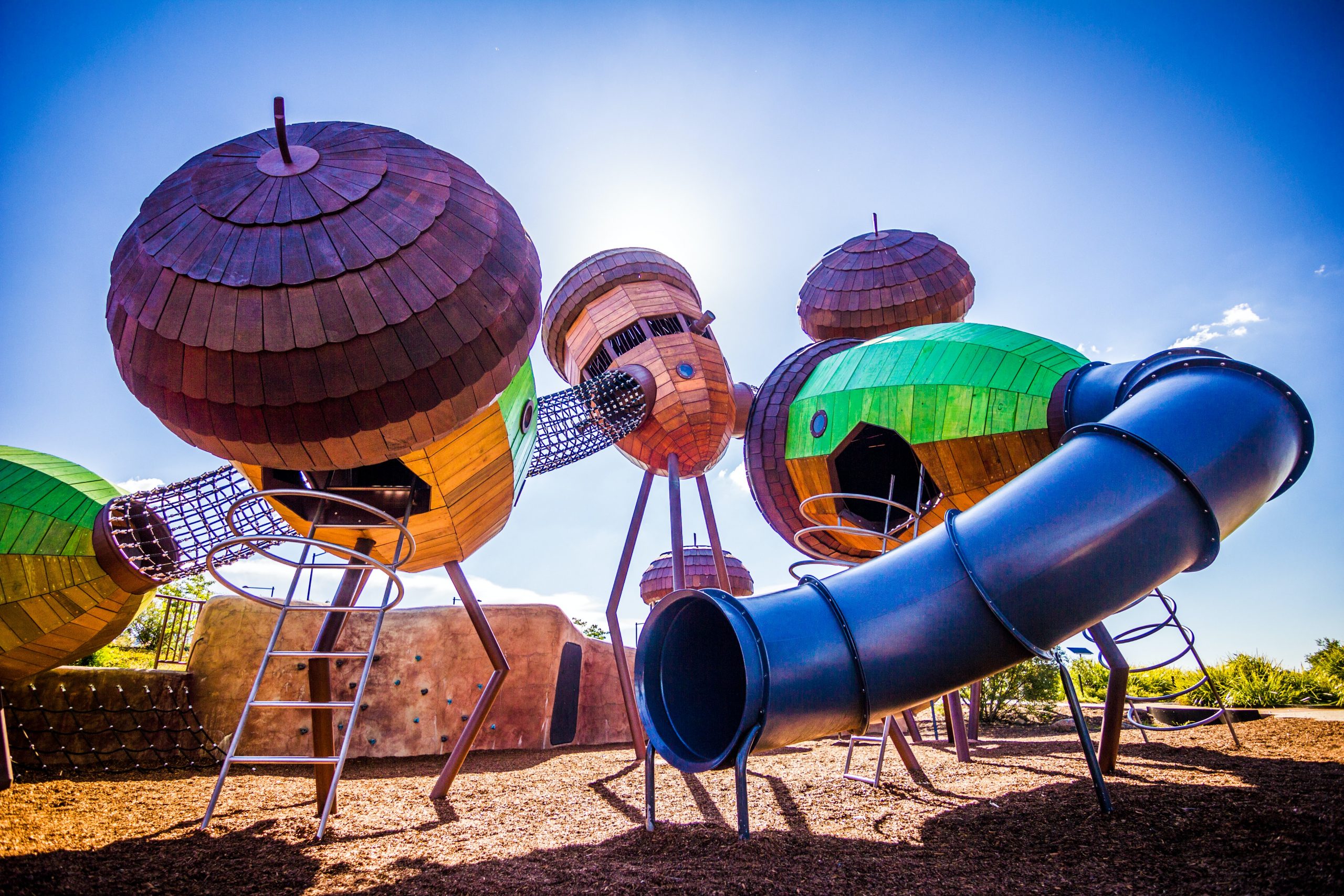 You may be asking yourself what type of playgrounds for children are available in Ontario. Well, there are literally hundreds of different playgrounds that are located in cities and towns throughout the Province of Ontario. Many of these playgrounds are free, while others may charge a small fee for usage. There are indoor playgrounds and outdoor playground equipment as well. All you have to do is find the one that is right for your children.
Here are some tips to help you find that perfect playground for children in your community.
The Right Playground Equipment
The most popular playground equipment includes swings, climbers, slides and tunnels. SPI Plastics is one of Canada's oldest and most trusted providers of playground equipment. We offer equipment for playground installations that have since expanded into cities including Oakville, Hamilton, Niagara Falls, and London. Our website can tell you everything you ever need to know about our products.
If you are considering a playground for your kids, you might want to think about the safety of the equipment. Today, playgrounds are made from a variety of materials including playground equipment made out of recycled plastics, aluminum, steel and wood. Playground equipment has become safer since playgrounds began using more durable materials. However, if playground equipment becomes accidentally damaged or worn, it can lead to a number of different types of injuries. For example, children can accidentally bump their head on the slide, hit their heads on the monkey bars, get hurt when they try to climb the ladders, get injured when they slip or accidentally run into an elevated object.
How to Know if Equipment is Safe
Playground equipment designed for children ages five to twelve, inclusive of toys, must meet standard safety requirements. It is extremely important for playground equipment designed for children ages twelve and older to meet standard safety requirements. The standards that the equipment meets will include the frequency of opening and closing of slides, the size and shape of the slides, whether there are at least three stories in the structure of the slide and whether or not the structure is made of non-slip material. Some states require playground structures to be inspected every twelve months.
Parents should make sure that playground equipment such as slides and climbers meet standard guidelines. Climbers must be securely attached to the slides. It is also recommended that children ages five to twelve use the ladders instead of the swings for practicing their balance and coordination skills.
Playgrounds for All Ages
In addition to safety concerns, most parents also worry about the beauty of the playgrounds. It is important for playgrounds to be attractive to children. Playground equipment designed out of wood and recycled plastics looks beautiful. However, most playgrounds have signs and banners that contain advertising, so it's important that children are not overly distracted by the adverts on the equipment. Activity panels can keep children busy and help keep their attention occupied.
Most playgrounds have age-specific equipment for different skill levels. One category of equipment is designed for older children who are learning new skills or for older children who are trying to re-establish some skill levels they have lost. Many playgrounds have equipment for younger children that are designed to foster creativity or fun. A playground may also have equipment for younger children that are used for exercising or doing aerobics.
In Canada, there are many popular playgrounds throughout the country. Playgrounds for children exist in all sizes and are designed to promote a healthy lifestyle, physical education and good health.
Creating Your Own Playground
As one of the world's most trusted providers of playground components, SPI Plastics has been designing and manufacturing plastic playground components for almost 50 years. In addition to designing, creating, and delivering playground equipment, we also provide custom products on demand thanks to our rotational molding department.
If you are interested in learning more about our plastic playground products or equipment, please contact us by phone at 1-800-269-6533 or send us an email.