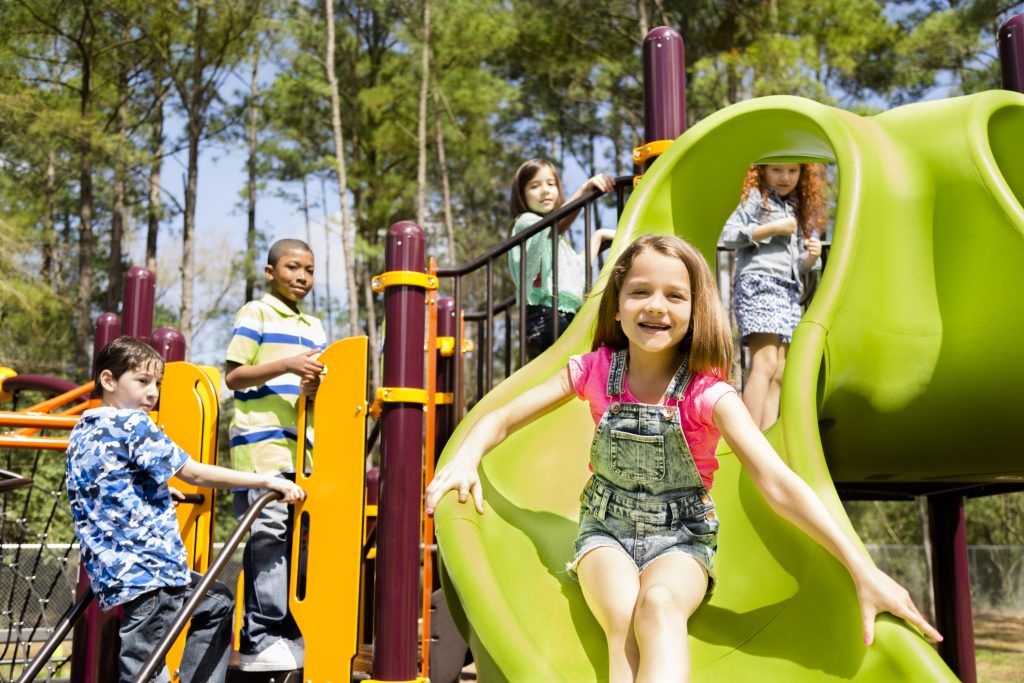 You may already know that SPI makes waterers and playground equipment, but did you know that SPI also makes a huge range of other types of products as well? In fact, our state of the art factory is capable of producing all sorts of hollow and seamless plastic parts; including automotive components, tanks, toys, medical and industrial equipment and many more!
Rotational Molding
So how is this all possible? SPI uses a molding process known as rotational molding; a process whereby a mold is created for a design, filled with a charge or shot of material, and then rotated to cause the material to stick to all walls of the mold. Rotational molding was actually first conceived in the mid 1800's for the manufacturing of metal artillery shells and other hollow items. Following it's introduction on metal it became used on other materials including wax and chocolate, and plaster. By the early 1950's plastics began a common material for rotational molding processes. The first uses of rotational molding with plastics included plastic toys, specifically doll heads. By the 1980's new plastics such as polycarbonates, polyester and nylon started being used. These materials allowed for the creation of commonly used industrial items today including fuel tanks and industrial moldings. The process for cooling plastics has also heavily evolved over the years, allowing for perfect curing of materials.
Today rotational molding allows us to make all sorts of things, regardless of complexity or uniqueness. While rotational molding is an excellent process capable of producing all sorts of shapes of varying complexity, it is the expertise of our employees, and our full-service capabilities that allow us to meet expectations to the fullest. More about rotational molding, and whether your next project could benefit from it can be found here.
Why Plastic?
Some people however remain uncertain about the use of plastic for their projects. Plastic as a material has a varied reputation depending who you ask, but most of the negative aspects are either urban legends, or tend to be outweighed by the positives. Plastic is immune to oxidization or rust, affordable to produce and is typically more resistant to impact.
SPI & Your Project
For over 40 years SPI has provided expertise and results for various different types of projects. Our full-service facility will help your project all the way from concept to completion. Through the use of computer assisted design and prototyping, combined with our close attention to detail we can make any concept a reality. We even offer secondary processes and services from flame polishing to welding and final assembly.
If you or your company has an upcoming project that could benefit from rotational molding and related expertise, contact us today to learn more about the process and how we can make your concept come to fruition!