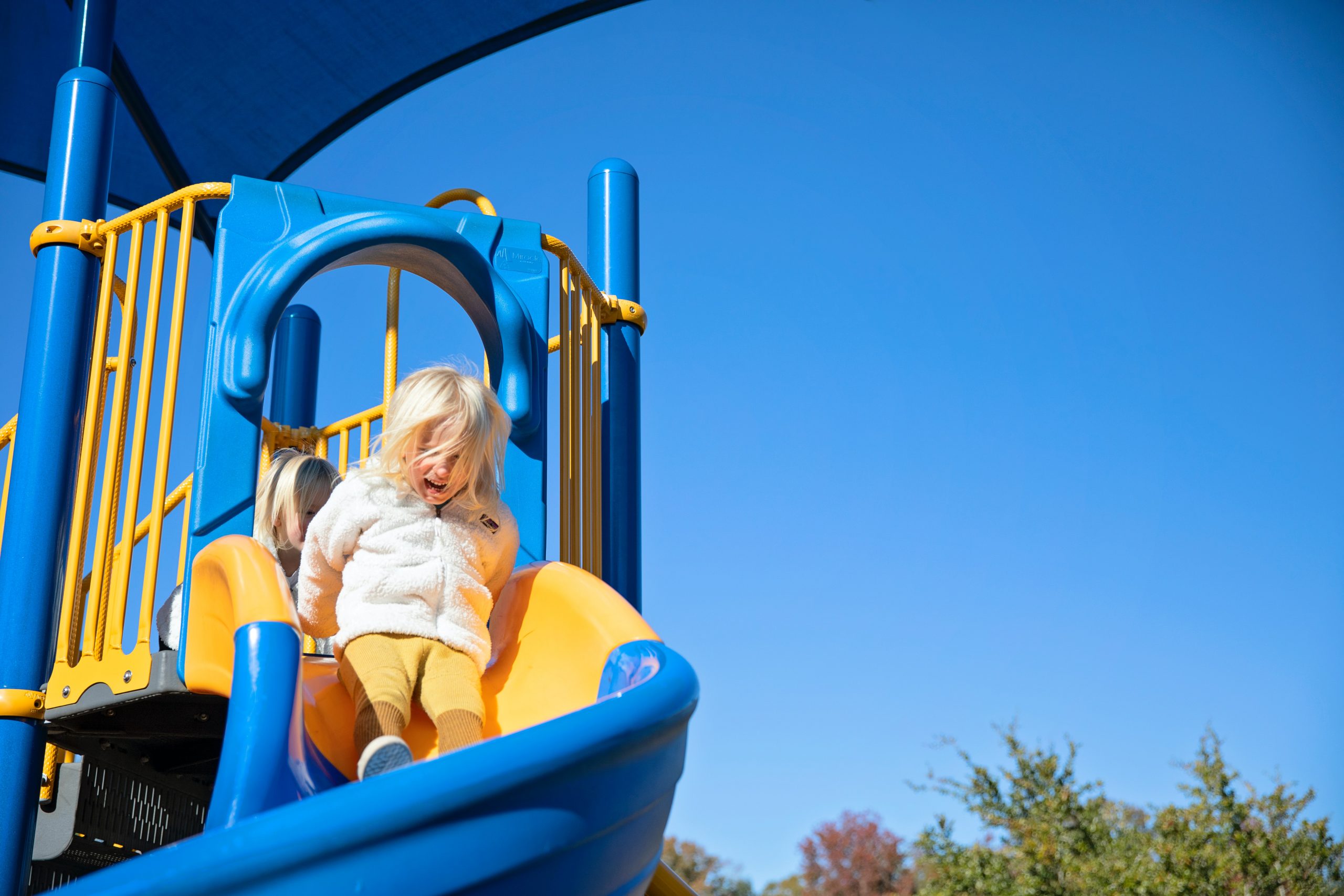 Plastic playground sets offer many benefits to parents, guardians, and anyone else tasked with making sure children have a safe and inviting place to play. Playing on a structured surface is a proven way to promote physical fitness. Not only is it fun for kids, but it also helps promote both physical and mental development.
On a playground set, children can exercise in different settings and at different times of the day. It offers parents a venue for family bonding and helps children master the skills they need to be successful in school and in life. Today, we'll take a look at why commercial playground equipment can be just as fun and effective right in your own backyard.
At-Home Commercial Playground Equipment
At SPI Plastics, most of our products are geared toward community playgrounds or commercial play areas, but that doesn't mean they can't be adapted for home or cottage use. Playsets make great educational toys, and many sets come complete with a plastic slide and one or two swings. Many of the best plastic playground components include small slides that improve balance, learning, motor skills and stability. If you are looking for ways to get your kids to move around more often and associate exercise with fun, then slide sets are ideal.
Playground climbers are another popular form of plastic playground equipment. Children can climb plastic climbers using handrails and handholds. These types of equipment are specifically designed to challenge kids and encourage them to practice problem-solving as they play. The safety features on modern climbers playgrounds help keep children safe.
Plastic playground climbers and swings came in a variety of styles and colors. These units can be designed as free-standing structures that can be placed anywhere you like. They usually include a built-in climbing surface, slide, handrails and railings. There are also small, portable plastic slides available.
Are Some Playsystems Better Than Others?
The short answer is, ultimately, no. Just by making the decision to include a play area, the value of the system has already been set in motion.
A play system plays an important role in the physical education of children. Gross and fine motor skills can be developed with activity panels that include sensory elements. Children will learn how to balance on the playsystem safely without falling off. Plus, a designated playground area, especially at home, can help to establish a space for total family fun.
There are several resources that parents can use to find commercial playground equipment for their home or cottage. In addition to traditional brick-and-mortar stores, there are also numerous websites (such as SPI Plastics) that offer specialized playground equipment.
How Commercial Playsystems are Made
Rotational molding is a popular method for producing plastic playground components. In most cases, the product is made up of seamless, double-walled plastic construction. These molded plastic components are then joined together and connected to each other through hinges and other connecting mechanisms. Different colours, shapes, sizes and designs can be produced with this type of commercial playground equipment production.
In addition to being uniquely robust and durable, commercial playground components made with this process are also usually easy to look after and maintain. Few require more than an occasional wash and rinse.
Choosing Your Playground Components
The best way to narrow down your choices is to visit the website of the playground equipment manufacturer you're considering. Here, you'll find plenty of information about the play systems they sell, the price ranges, the specifications and the warranties they offer. You'll also be able to view photographs of each playsystem and read testimonials from other customers, allowing you to choose a play system that is right for your family.
The manufacturer will also be able to walk you through all of your playground equipment options and help you find the right equipment for your needs. Commercial playground components are made from quality materials, including plastic, which makes it easy to clean and maintain.
Ultimately, though, there's no wrong answer. Your young guests will love whatever components you choose to include, so pick the ones that fit best with the playground space you have available.
If you'd like to learn more about SPI's range of plastic playground components and equipment, suitable for both indoor and outdoor use, give us a call at 1-800-269-6533. You can also contact us online for a free, customized quote.