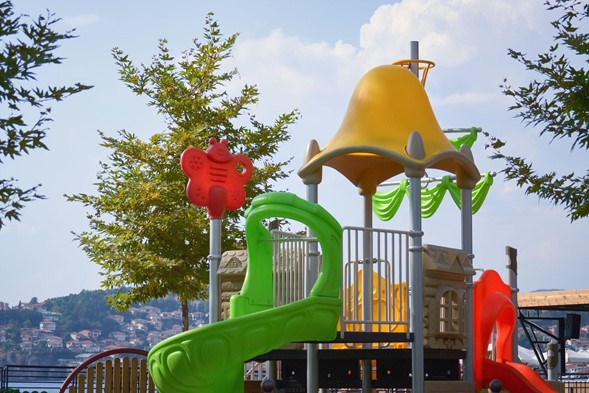 Building custom playgrounds can take some time, and there are various things you will need to consider. When you work with professionals who have experience with this type of playground equipment, it is easier to create a plan that fits your needs and can accommodate the various pieces of equipment.
The professionals can recommend the best materials and accessories and explain the most popular styles and designs. When you work with professionals, you can ensure that the playground you create is the safest for your children and allows them to have fun as they exercise and develop their physical abilities on a new piece of playground equipment. Let's take a look at what to consider while planning your custom playground.
Why Build a Custom Playground?
Let's talk about why you want to build an outdoor custom playground before discussing what to consider when planning it. Custom playgrounds are made specifically to meet your needs. As a result, everything can be customized to your liking, from where it's located to what colour everything is. Therefore, your design will be 100% satisfactory to you.
Custom playgrounds: What to Consider While Planning
Planning the design of the outdoor play area is one of the first steps in building the right playground for your family or park. Creating a new play area or upgrading an existing one is a significant investment, so it's essential to think about what you want to accomplish before you begin. A new play area allows your children to have a place they can call their own, improving their physical health.
Location
When it comes to custom playgrounds, you want them to be just right for your children. The right outdoor play space can mean the difference between having fun or having an unhappy situation. It's also extremely important to ensure there are no potential hazards for children playing in your new play area. In most places where outdoor playgrounds are built, children play on the outdoor play area by themselves and are supervised by an adult in the area.
Theme
Choosing a theme helps you choose the right company to build your customized playground. There are tons of themes available that allow you to choose the precise size, shape, and colours for your new play space. Your customized theme will help you get your kids inside the play area and enjoy the activity.
Budget
Building custom playgrounds requires you to put a lot of money into the project. Your chosen renovation company should be able to provide you with a wide range of ideas for the renovation. When considering whether or not to hire a home renovation company to renovate your kids' playgrounds, keep in mind that they can help you save money. In addition, if you hire a home renovation company, they can often give you advice on how to save money when it comes to the total cost of the playground renovation project.
Playground Elements
A good playground should include elements that help children interact with each other and develop social skills. Building custom playgrounds help provide a safe and healthy play area for kids and should provide an environment where they can get out of the elements and do something productive. Building a new play area can be very expensive, so taking the time to plan the new play area and finding a professional playground builder will save you money.
Building custom playgrounds allow you to be able to create an outdoor playground that is unique and innovative. Contact SPI Plastics today for more information on indoor and outdoor playground construction and design.