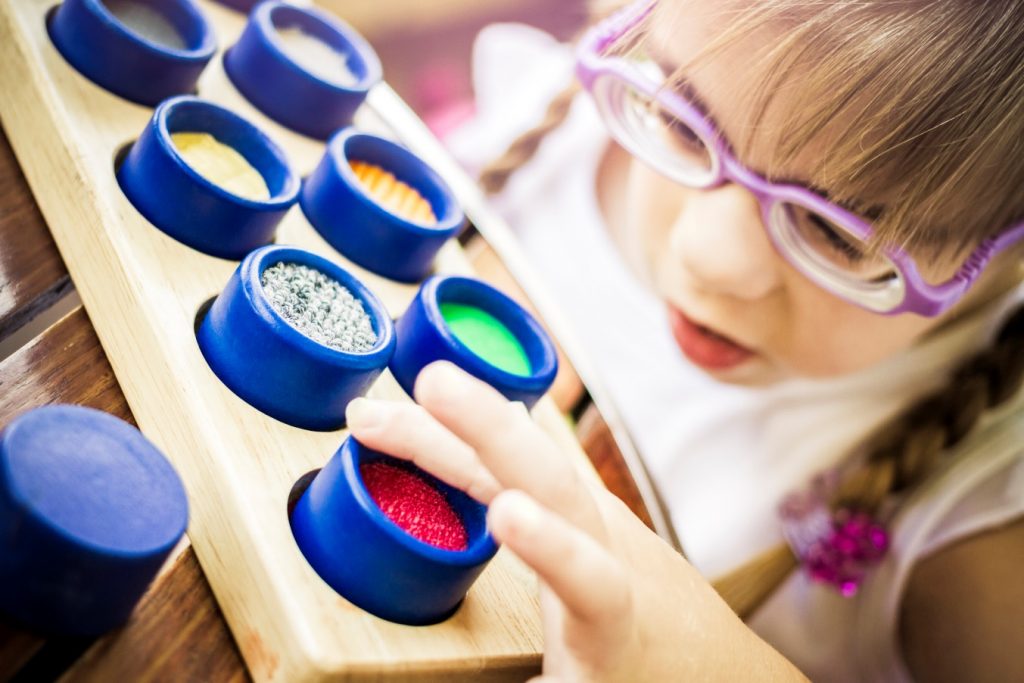 By nature, children are quite curious to explore and learn their surroundings through their senses. SPI provides a variety of activity panels that can be integrated into indoor and outdoor playgrounds. Available in a selection of bright and bold colours, these panels are sure to blend into the design of your playground effortlessly. Children can enjoy interesting play while they actively learn and develop their sensory skills.
What are the advantages of sensory play for young children?
Improves cognitive and motor skills
Encourages creative thinking
Supports emotional and social growth
Our panels also help children establish better balance and fine motor skills. Additionally, this form of play can be quite calming and soothing for some children. If you stop and think about it, many sensory play activities already have a fine motor component to them. In essence, sensory play sets the stage for more intricate variations of learning.
Sensory play is especially effective for children with sensor processing disorders or autism, as it inspires discovery and the perfect experience that stimulates the senses, without being too overwhelming to a child at the same time. It's a great alternative for children who find socialization challenging, or simply prefer independent play as opposed to that which requires some level of socialization.
Including sensory elements in your playground makes playing for your children that much more engaging and exciting. Activity panels make a great addition to any new or existing playground. If you'd like additional information regarding pricing and options available to you, reach out to the team at SPI and speak to a professional. If you have plans to upgrade your current playground or seeking to design a new one all together, we are happy to offer you advice on structure and products. We provide free consultations to discuss the details of your potential project and there are never any upfront costs or obligation to move forward.
Contact SPI today for more information at 1-800-269-6533.