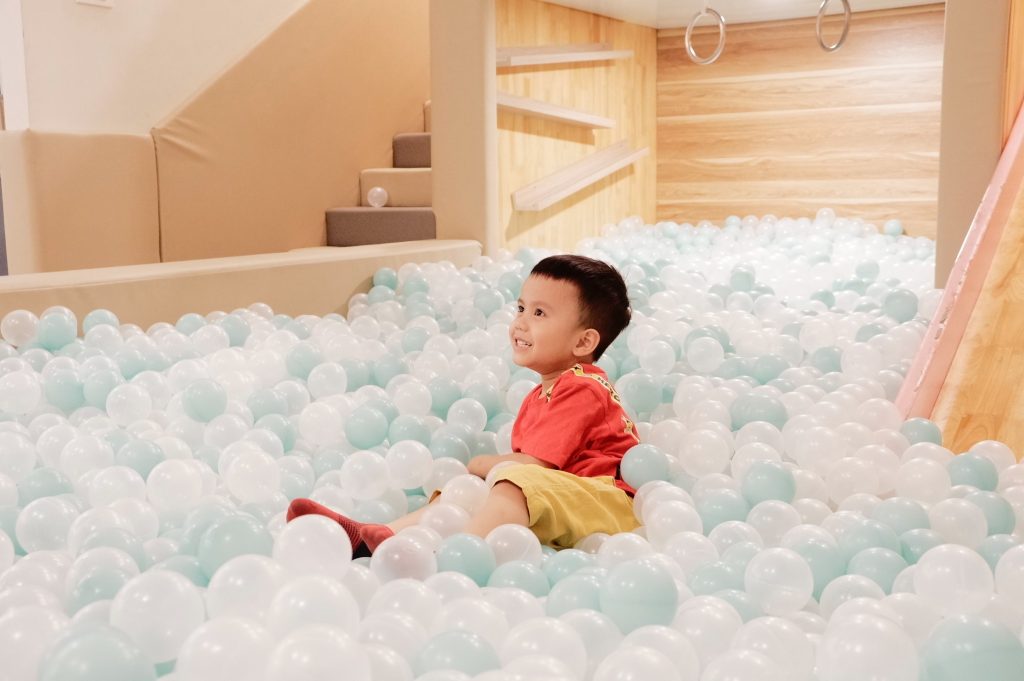 Providing an indoor playground for young customers quickly makes the restaurant more attractive to families seeking a family atmosphere. Parents may use it with peace of mind so that children can enjoy their meals and play safely. Additionally, having a playground indicates that you are a family-centric business.
The playground can inspire consumers to stay longer. Parents were relieved to know that their children were playing. That will help keep your family in your facility for a long time. Family members can stay longer during the meal and even encourage them to come back with friends because the kids have a lot of fun.
Commercial Indoor Playground Benefits
Increased Sales  
Who is the child who does not want to run and consume energy after having lunch? Bright colours, twisted tubes, and crossed horizontal bars are the focus of children's attention. Indoor commercial jungle gyms are a way to fascinate more clients and increase your company's sales. The indoor playground provides commercial services to a kid-friendly audience. Children may remember this activity more. When it's their chance to choose the restaurant you want to eat lunch at, you might choose a restaurant with an indoor playground instead of the boring lunch restaurant.
Free Entertaining Childcare
Applying children's indoor playground equipment in your business is an attractive choice for parents. For active parents who work hard to raise their kids and defeat the world, the indoor playground at the gym allows parents to safely distract their kids as they train while running on the climbing frame. A third of families spend about 20% of their income on childcare services, but indoor playgrounds allow parents to take their children. Parents can communicate in the restaurant's indoor playground while the energy beams entertain each other without waiting for the parents to finish.
Child Development
According to the American Heart Association, children over the age of 2 must participate in one hour of physical activity each day. Two-thirds of parents fear that electronic maneuvers will harm their children. Commercial indoor playgrounds provide children with a healthy choice and various opportunities to use some fine motor skills. Studies have shown that this helps inhibit limited brain development. According to Kidshealth.org, children's health has three key elements: strength, endurance, and flexibility.
Endurance
The playground provides enough space for children to run from slide to slide, thereby increasing endurance. It helps you perform aerobic exercise and keep your heart and lungs healthy.
A Healthy Lifestyle
Adding off-the-shelf indoor playsets to the workplace helps children play and supports the overall health of everyone in the building. That is especially significant for the food industry.
If your business goal is to make a healthy image, investing in an indoor playground is a good idea. Create posters, provide tips on how to live a healthy lifestyle, and pole them in your playroom or building.
If you are looking for a good venture for your business, it is an indoor playground for children.
Add Value to Your Space
Whether your job is to design a playground for a city park, church, school, or community, you can enhance a lot of value by choosing a custom design. A community with new amusement equipment will appeal to potential buyers and raise the value of the property. The same applies to churches, child care centers, and other organizations. Families tend to select institutions that offer the latest services.
Start Your Custom Playground Today
Not everyone needs a custom playground, but this is an option worth considering, particularly if you have the budget. Even if your budget is tight, a custom park can work. Instead of spending money on things you don't need, you can also invest in something you need. 
Contact SPI today to discuss your idea for your next playground design project.