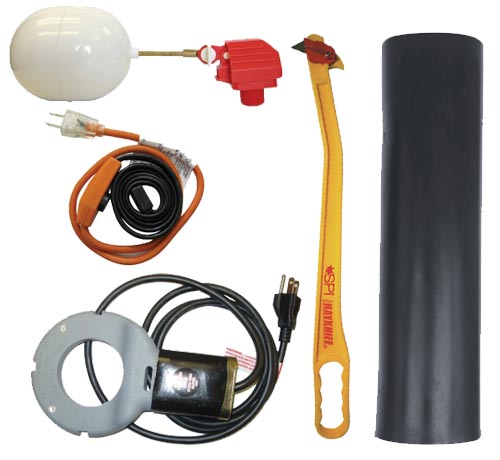 Parts
| | | | |
| --- | --- | --- | --- |
| | Part | Part # | Description |
| | SUBMERSIBLE HEATER | HEATER,VS,500 | VALUE SERIES HEATER 500W 120 VOLT |
| | HEAT TAPE | VS20,HEATTAPE | HEAT TAPE FOR  VS20E |
| | OVAL FLOAT WITH STEM AND VALVE | #118 | SPI VALVE C/W STEM AND OVAL FLOAT |
| | OVAL FLOAT | #204 | OVAL FLOAT |
| | VALVE | #122 | SPI VALVE |
Accessories
Hayknife
Lightweight hay feeding knife, cuts twine, mesh and plastic wrap, with twine pulling capabilities.
Flip action blade operation and safety cover.
Replaceable two handed cutting for drywall, carpet, ty-par and roofing materials.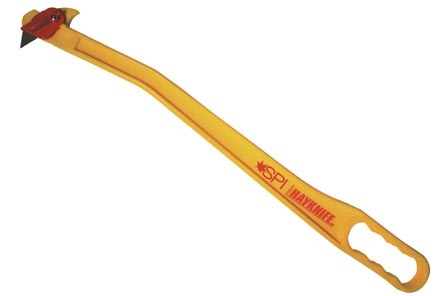 Insulated Earth Tube
Conserves the earth's ground source heat as it rises up the vertical shaft to help protect the water line from freezing up.
Excellent insulating properties (R15) and amazing structural strength.
HIGHLY RECOMMENDED FOR ALL COLD CLIMATE INSTALLATIONS.

For pricing information please contact our sales team.
1-800-269-6533