Green Thumb Raised Garden
Raised gardens provide easy to reach, compact, highly productive gardening areas. Eliminates sore backs and knees. The Green Thumb Raised Garden is sold as a ready-to-plant 4′ x 4′ kit.
Advantages of Raised Gardens –
increased productivity per square foot (produce 1.5 to 2 times more than traditional row gardens)
no need for walkways, soil compaction and weeding is reduced
extended gardening season, warms earlier in the spring and remains productive into the fall
control over soil quality
seasonal tilling of your garden is never required
raised gardens protect from pests such as slugs, snails, rabbits, etc.
the soil tray eliminates soil erosion
Advantages for YOU –
brings your garden closer to you
bending reduced eliminating sore backs and knees
all your gardening can be done from the garden path
brings more order and a pleasing geometry to your garden
accessible to all
Soil Tray –
Double wall construction and unique design creates extremely durable soil tray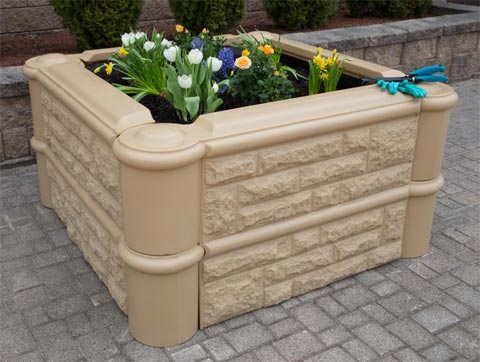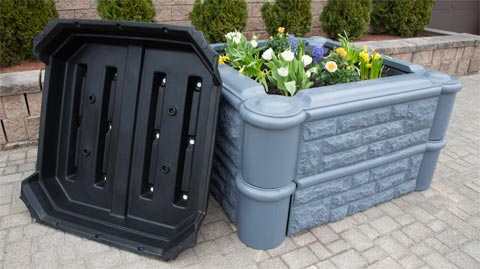 *Soil Tray shown beside assembled Raised Garden to illustrate design
Specifications –
59″ long x 59″ wide x 30.5″ high
inside garden dimensions: 42 ½" long x 42 ½" wide x 10″ deep
soil capacity: 0.4 cubic yards
ships pre-assembled – dimensions: 59″ long x 59″ wide x 36″ high
total Weight for shipping: 210 lbs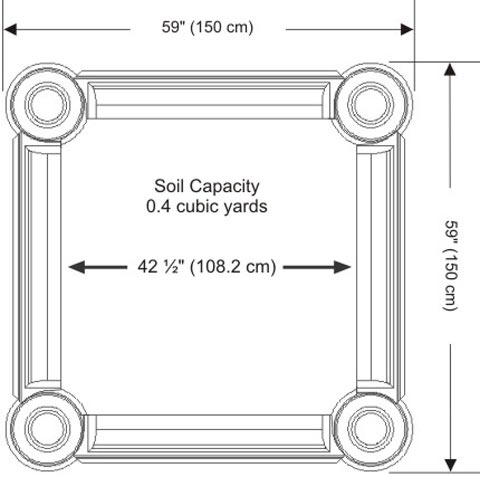 Colours Available –


NOTE: Colours may vary
Custom Colours Available
Contact our sales team to place an order for a raised garden.